The Plantry Goods
Seed Cycle Starter Kit
Regular price
$48.00
Sale price
$44.00
Fleurs Fall Promo - Save 20% when you buy 2 or more Fleurs Products
/
The Seed Cycle Starter Kit is a must-have for any smart, savvy, women with a uterus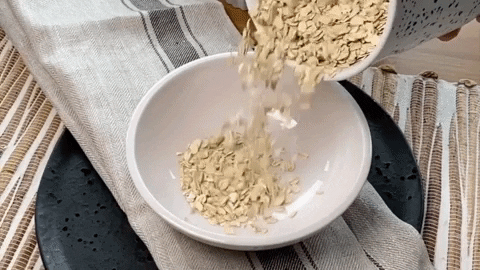 Highlights
✅ Decreases Inflammation -- High in Omega-3 fatty acids which have been shown to reduce inflammation and inhibit several inflammatory cytokines
✅ Boosts Fertility -- Increase the likelihood of regular ovulation and improve progesterone levels which may increase your chances of getting pregnant 
✅ It's Easy to Use -- Goes with anything, blend into smoothies, sprinkle on oatmeal, salads, soup or toast
✅ Balances Hormones -- Reduce acne, improve cycle regularity, reduce breast pain, fewer hot flashes, and alleviate period pain
Description
The Seed Cycle Starter Kit is designed to rebalance your hormones naturally.

Seed cycling is the practice of eating specific seeds that support key hormones during each phase of your menstrual cycle. Seed cycling can help relieve PMS, increase fertility, regulate irregular cycles, and ease pain from reproductive conditions.
Specifications
Container Size: 6.5"x6.5"
Servings: 30/ 3 Tablespoons 1 x daily
Weight: 2.2lbs
Contains: Organic Flax Seeds, Organic Pumpkin Seeds, Organic Sesame Seeds, Organic Sunflower Seeds, Organic Hemp Seeds and Organic Chia Seeds
Shipping: 1-7 days via Canada Post
Directions

PHASE 1 - FOLLICULAR PHASE
Consume 3 tablespoons a day of the Phase 1 Blend during the follicular phase. The Follicular phase begins on the first day of your cycle and continues until ovulation (Approximately days 1 - 14 of your cycle).

PHASE 2 - LUTEAL PHASE
Switch to consuming 3 tablespoons a day of the Phase 2 Blend after you ovulate. The Luteal phase begins on the day following ovulation (Approximately days 15 - 28 of your cycle).

These days can vary from woman to woman, so we recommend tracking your cycle with an app or worksheet.